About Us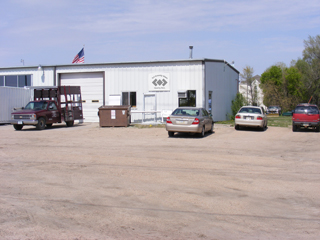 Tri-County Glass Incorporated was started in September 2009.  The owners of Tri-County Glass are Kearney natives Larry Hidy and Chris Eynetich.  While working for another local company, they saw that there was room in the glass industry to start a new business.  So after some consideration, and some planning Larry and Chris decided to start Tri-County Glass.  They based their business on offering value and quality.  Quality is the most important aspect of Tri-County Glass.
Within the first year of being in operation, jobs soon came in, and now business is growing rapidly.  Tri-County Glass specializes in commercial work.  Around Kearney, their work can be seen everywhere.  Some examples include the Prince of Peace church, City Hall, and many of the Elementary schools—Bryant, Kenwood, and Central.  Tri-County Glass's geographical region is also expanding outside of the Tri-County region, as some of their work can be seen in McCook, North Platte, and Curtis. Tri-County also offers residential services such as window replacement, mirrors, and shower doors.  Tri-County Glass offers a third service of Auto glass replacement.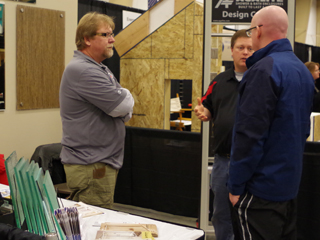 As the number of jobs has increased so has the Tri-County Glass team.  Shortly after being in business, James Moffett was hired. The Tri-County Glass team is now 8 people strong.  Tri-County Glass has a lot of experience on the team.  Larry has 35 years in the industry and Chris has 8 years, and James has 7 years.  In spring of 2012, Tri-County hired Don Reeves.  Don is the Contractor Sales Manager, and has 50 years in the industry. Don's knowledge is a huge asset to Tri-County Glass.
As Tri-County Glass looks to the future they hope to continue to grow, and never lose their standard of quality.  As business grows, so do the services.  In fall of 2011, Chris was certified to install automatic doors.  Tri-County Glass would especially like to grow in the residential and auto glass market. In the fall of 2012 Chris Eynetich, Owner/Glazier spent a week in Phoenix, AZ and was certified by the American Association of Automatic Door Manufacturers (AAADM; www.aaadm.com) for installment and servicing of all sliding and hanging automatic doors. Chris also become an Authorized Stanley Service Technician.  In January of 2014 Tri-County Glass once again had a booth at the Home & Builders Show, where they exhibited how they can assist people in installing mirrors, shower doors, and bath enclosures.
Tri-County Glass is a member of both Kearney and Minden Chamber of Commerce. Tri-County Glass would like to thank the patrons for their business, and support.  With out you Tri-County Glass would not be here.